Peripherals
/
Computer Peripherals
/
Keyboards
/
Details & Specifications of HP KEYBOARD & MOUSE COMBO SET M/M C2600
Get-more-done productivity: Achieve more with the HP Desktop C2600. 3 indicator lights eliminate the guess work. Built-in number pad simplifies calculations & data entry. Full size keyboard positions keys where your fingers expect them to be.
Improved & updated features: Spill-resistant construction protects from accidents. Adjustable legs encourage more comfortable wrist posture. Quiet key strokes take the clattering out of typing. Plus, plug-and-play USB instantly connects.
Quality mouse included: 3 buttons promote productivity. Contoured shape keeps your hand comfortable. High resolution optical sensor (1200 dpi) works on most surfaces. Scroll wheel gets you there fast. Plus, rubber side grips feel great to the touch.
Premium HP standards: 70 years experience. Strict quality control. 1 of the world's leading notebook manufacturers. HP delivers cutting-edge products built with some of the industry's toughest standards to enhance the way you connect & communicate.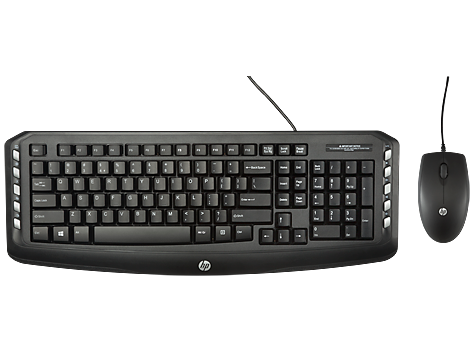 Product Specifications
Category
Peripherals
Sub Category:
Computer Peripherals
Brand:
hp
Notes:
Although every attempt has been made to provide you with correct information, we still cannot guarantee 100% accuracy of information shown on this page.
The colours appearing in the images shown here may differ from the actual product due to photography limitations.
In case you come across any discrepancy, please inform us by choosing any mode of communication specified on 'Contact Us'.
Reviews of HP KEYBOARD & MOUSE COMBO SET M/M C2600
No reviews yet.
YOU MAY ALSO LIKE